Written by Graham Clarke
Thursday, 31 March 2011 03:04
The chart below is based on data compiled by Dealicio and BIA/Kelsey. The full blog post that goes along with the chart is The Brief History of Transactional Advertising: Total US Market Value of Half-Off and Deal-a-Day Offers 2000 to 2015.

Written by Graham Clarke
Thursday, 17 February 2011 14:54
Michael Taylor from BIA/Kelsey recently gave me a call to talk about the Dealicio deal platform. Following is the full text of Michael's post.
Read more...
Written by Graham Clarke
Thursday, 22 July 2010 12:46
With a global user base approaching 500 million people FaceBook is positioned to dominate the mobile social app space. Anyone building apps with a mobile component needs to consider the integration of FaceBooks new mobile Open Graph as well as other ways to leverage FaceBook's user base. Having a good grasp of how to use FB's location API is going to be critical.
Read more...
Written by Site Admin
Thursday, 08 July 2010 14:33
The slides below are from Google researcher Paul Adam's recent talk "The Real Life Social Network v2". Paul's slide deck is a bit long but well worth the time. It's especially good if you build web apps or are interested in how human behavior is influenced by social networks. Paul deserves special praise for leaving out all the technical and social media jargon and providing human examples to illustrate the important ideas.
Read more...
Written by Graham Clarke
Monday, 10 May 2010 12:53
Today TechCrunch is reporting that Facebook is about reveal a "Places" tab that will utilize the HTML5 location component to collect location information from your mobile device. While the full details of Faceook's location service are not clear, the intentions of the 800 pound gorilla of social networking are clear. Facebook will use this feature to further monetize the treasure trove of personal information they already have. Foursquare and Gowalla should be nervous.
Read more...
Written by Site Admin
Tuesday, 13 April 2010 17:46
The slides below are from SEO expert Eric Enge, President of Stone Temple Consulting. Eric and Stone Temple provide SEO and web marketing services to Fortune 100 companies as well as promising startups. Eric presented "Getting Started with SEO" to my Ultra Light Startups Boston group on March 11, 2010. The slides are used here with the author's permission.
Written by Graham Clarke
Thursday, 25 March 2010 21:34
Over the past couple of years I've done a number of Joomla! and Drupal deployments and just finished my first commercial WordPress deployment for electronic payment specialists subLyme Payments. All three are more than adequate for most web sites. But as we all know the devil is in the details. Choose the right CMS and you're a web rock star. Get it wrong and you're in Purgatory ... on the way to getting your guru badge for 1000 posts in the support forum. Cool geek cred, but your site still sucks.
Read more...
Written by Graham Clarke
Monday, 07 December 2009 15:05
QR codes are two dimensional bar codes that can be easily read by a mobile device with the proper software.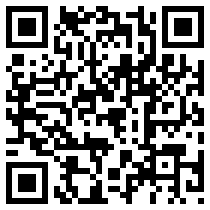 What makes QR codes really interesting is that they can store a lot of information and trigger an "on read" action based on the type of information encoded. This can be a URL, phone number, SMS, or plain text.
Scanning the QR code on this page with Optiscan on your iPhone automatically opens Safari and loads the WikiPedia page for QR codes. Cool!
Imagine you're walking down the street and see a poster announcing an upcoming concert for your favorite band. How cool would it be buy tickets to the show just by scanning a QR code on the poster?
QR codes have been around for a while and are widely used in Japan. VentureBeat recently reported that Google is sending out QR codes to 100,000 small businesses to place in their windows making it possible to Google a business curb-side.
Try it out with this web based QR code generator from Kaywa.
Written by Graham Clarke
Saturday, 10 October 2009 18:34
What is lifestream?
So what the heck is "lifestream"? According to lifestream blog
In it's simplest form it's a chronological aggregated view of your life activities both online and offline. It is only limited by the content and sources that you use to define it.
Read more...
Written by Graham Clarke
Friday, 02 October 2009 15:06
Why a 7th grader should care about their online persona
I've been asked to speak to my daughter's 7th grade computer class about using social networking web sites like FaceBook and MySpace. Following is a brief outline of topics to frame my 30 minute time with the kids. My goal is to discuss some of the bigger issues relating to privacy, online behavior, and data shadows. Please let me know if there are other topics that should be addressed or better ways to say these things to 7th graders.
Read more...
<<

Start

<

Prev

1

2 3 Next > End >>


Page 1 of 3